I'm not usually one for New Year's resolutions. When I've set them in the past they usually revolve around eating less, getting fitter and so on, and they last from 00.01 on January 1st, right up until the moment that I find a bar of chocolate.
During the Christmas period (1) that doesn't take very long in our house.
But this year I think I'm going to make one. As I sit here in mid-January, I have already been overtaken by the first new Technic releases of 2014. In the summer, I was waiting impatiently for the new sets to come out. Right now I could have done with the new ones being delayed a bit!
As you may be aware, over the past 12 months or so, I haven't exactly denied myself when it comes to buying LEGO. But while I've had plenty of time to purchase new things, I haven't always had the time to build them. The result being that I'm starting to get quite a backlog of unopened boxes. Not so bad if they were all the size of the mini off-roader for example…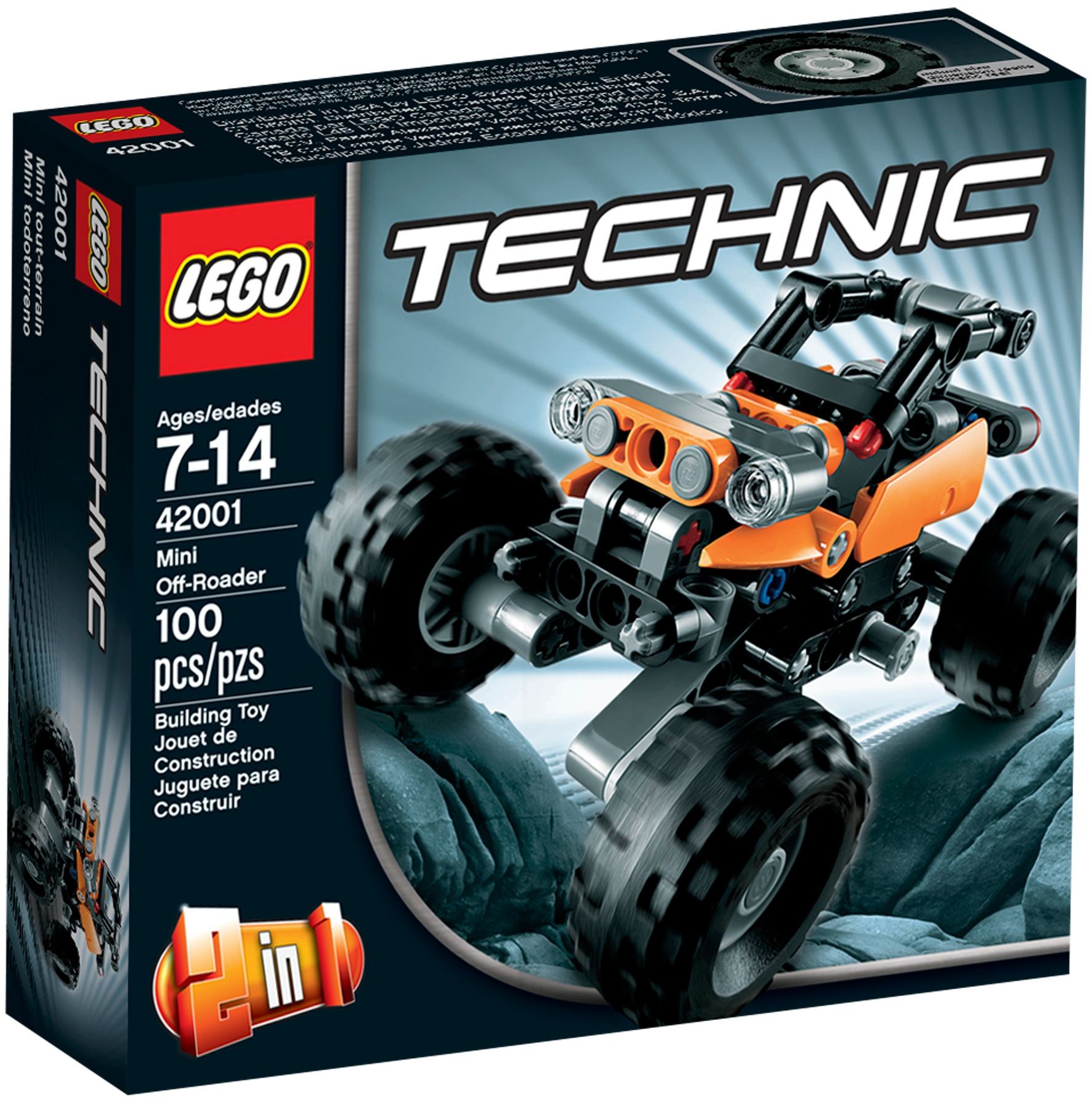 Lego Technic 42001 Mini Off-Roader
Mini by name, mini by nature...
...but when there's the likes of an 8110 Unimog, an 8043 Excavator, the 42009 Mobile Crane MkII, the 9396 Helicopter and so on waiting to be built, that suddenly starts adding up to a whole bunch of time. (2)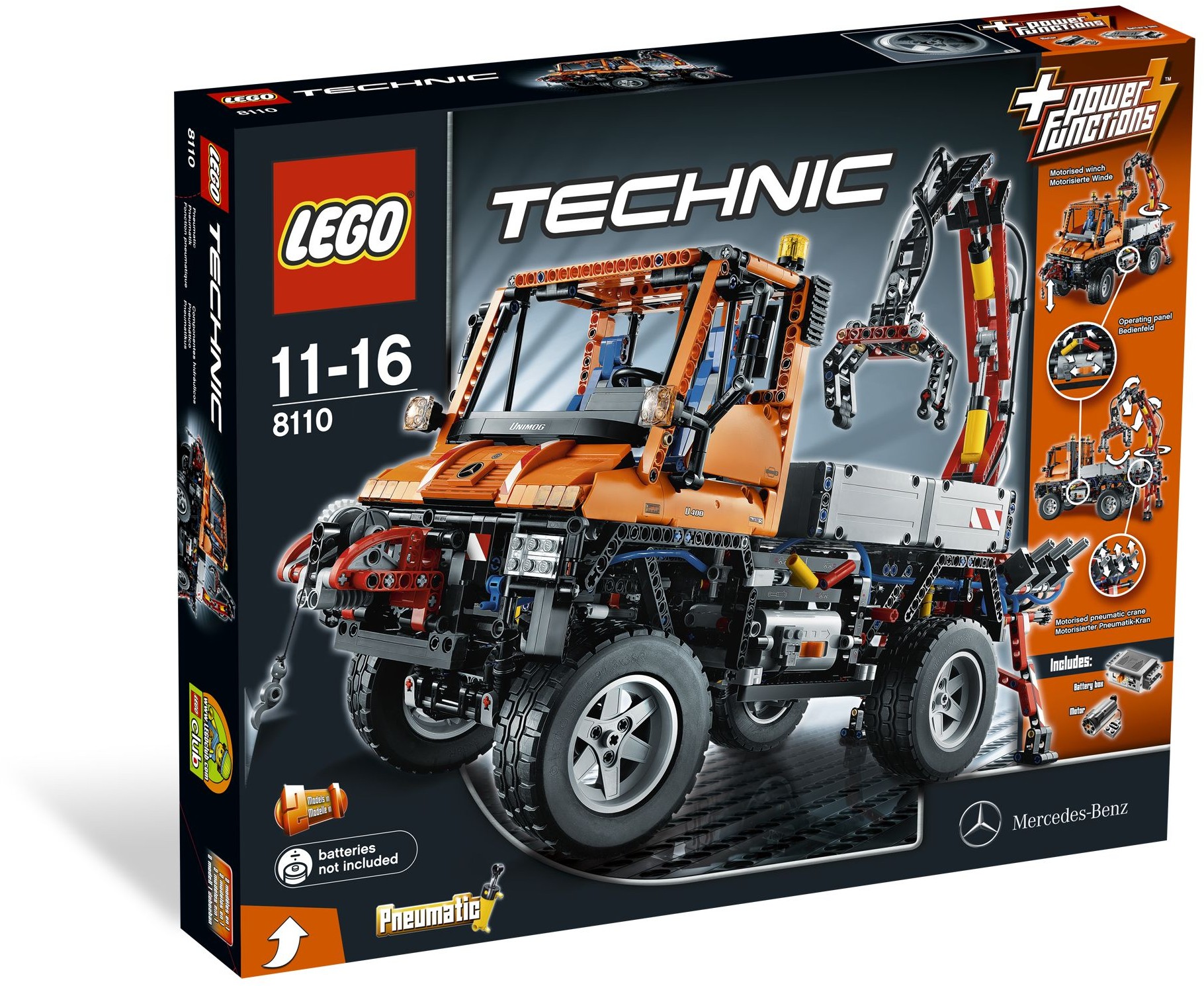 The mighty 8110 Unimog takes rather longer to build
At the weekend I looked at picking up the 42026 Black Champion Racer and 42027 Desert Racer. These are the two mid-to-low range sets that use pull back motors and can be combined to make an Off-Road Racing Truck.
These are basically the 2014 equivalent of the 42010 Off-Road Racer and 42011 Race Car, again with the pull-back motors, and which could be combined to build a dragster.
Both of which are sitting in our living room, still waiting to be built!
So should I be buying new sets when I'm so far behind with my existing collection? (3)
That aside, it's clear that if I want to carry on acquiring at my current rate, the only solution will be to build a bit quicker. So here's the plan. Which will hopefully last a bit longer then the 'no chocolate' thing.
I'm going to try and build a new set every week until I'm up to date.
Try? "Do or do not. There is no try." as Yoda once said.
Ok, I am going to build a new set every week until I'm up to date. (4)
So how's 2014 going so far? Well I built the Seattle Space Needle, so one set done!
Then again, I've bought the Technic Hot Road, Snowmobile and Twin Rotor Helicopter, Architecture Guggenheim Museum and Cuusoo Mars Rover in the past two weeks.
Ah well. One step forward, five steps back.
(1) And every other day of the year too.
(2) Don't get me wrong - I'm not complaining! Nice problem to have!
(3) Yes. Yes I should. Despite what Mrs Boo says.
(4) Probably. The road to hell is, as is often mentioned, paved with good intentions.